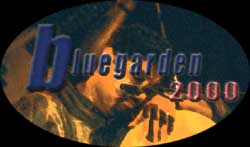 MYNTA LIVE
at Bluegarden 17 mars 2000 in Trondheim, Norway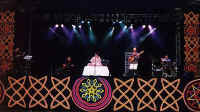 MYNTA live at WOMAD, Reading 1999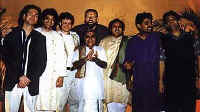 Concert in Poona, India, December 1996.
From left: Max ┼hman-guitar, Fazal Qureshi-tabla, Anders Habgerg-flute, sax, Christian Paulin-bass, T.H. Vikku Vinayakram-ghatam, Nandkishor Muley-santoor, Shankar Mahadevan-vocal, Taufiq Qureshi-percussion.

Concert at The Poly Plaza Theatre in "Beijing International Jazz Festival", November 1998, sharing the evening with Dave Holland Quartet,
1400 enthusiastic listeners.
MYNTA at The Great Wall, China in November 1998
Pressconference in Dubai , September 1994.